90° bent arm hang -> MHT
90° bent arms hang -> maximum hold time
Equipment needed: bar, chair, stopwatch
Goal and measurement
The goal is to test arm strength endurance by holding one or both bent at 90° (right angle) on the bar for as long as possible. The result you record is the time you can hang on the bar for without changing the angle of your arm. If you can hang with both hands for more than 100 seconds, do the test with one arm.
Position
Stand on a chair or stool and hold the bar with pre-bent arm(s) shoulder-width apart with a pronated grip, so you don't need to pull up, but simply raise your feet.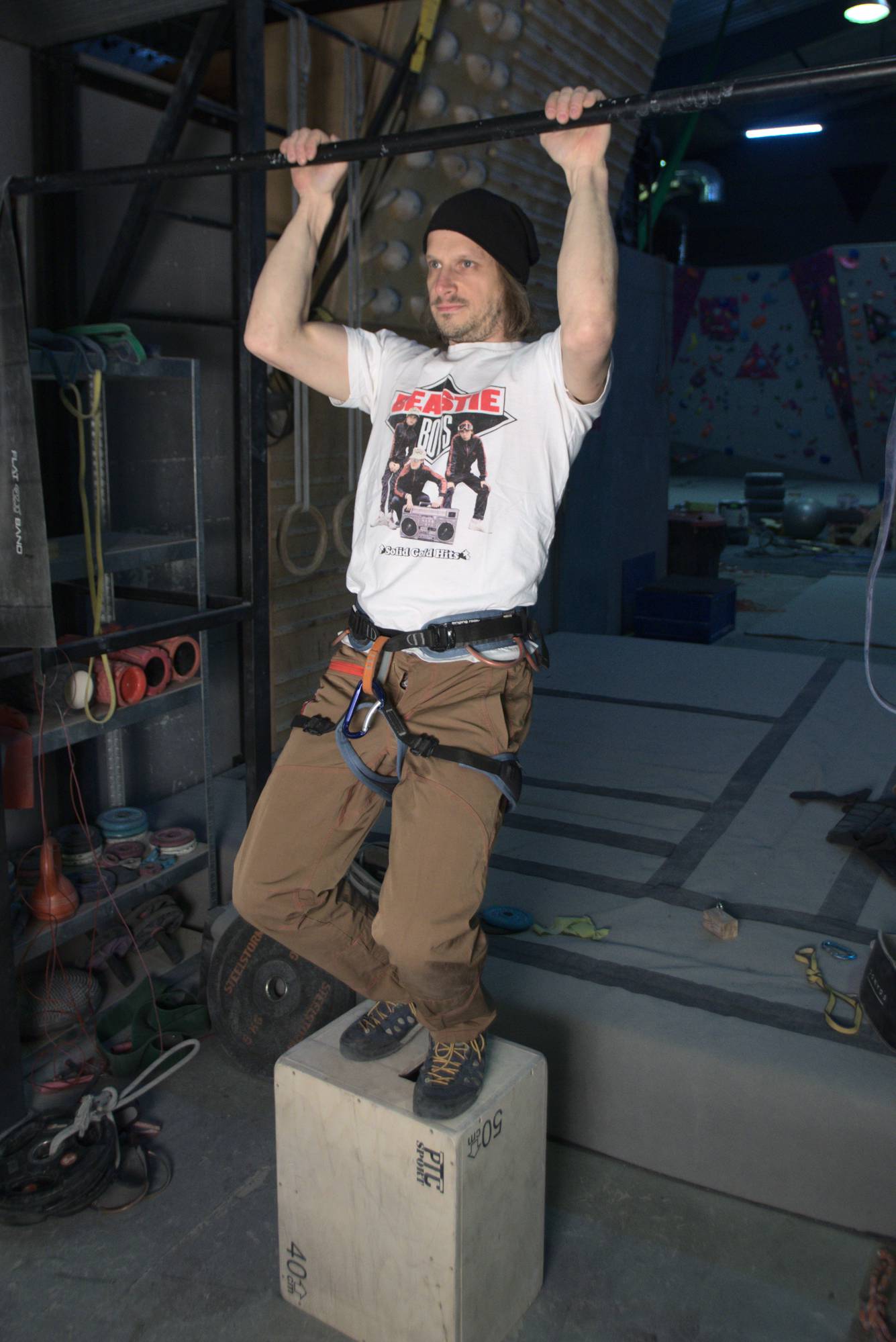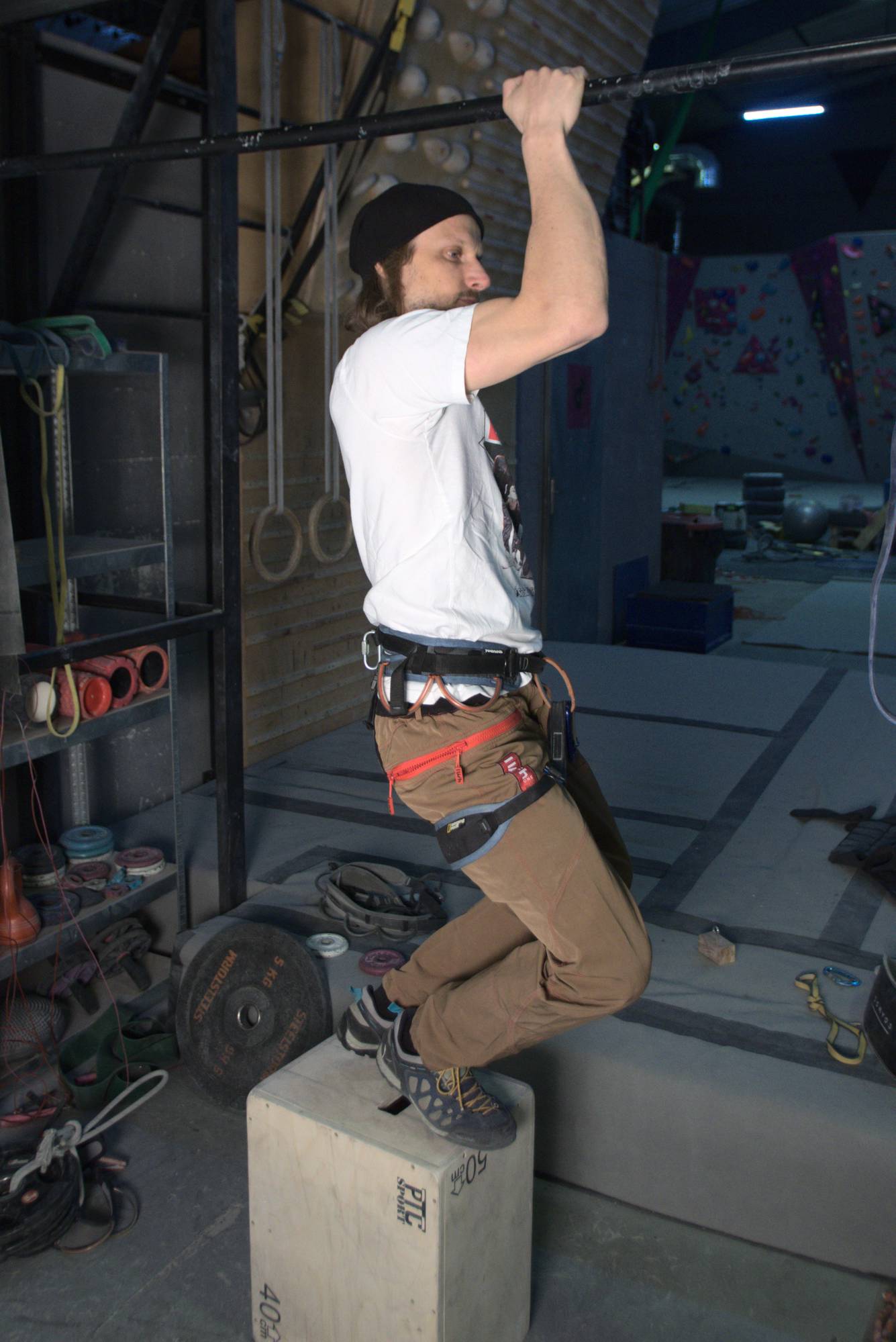 Procedure
Use a chair or stool to establish the starting position. The test should be done with arms bent to 90° from beginning to end. The bar should be held with a thumb over the bar grip. To find the best result, you can perform the test 2-3 times separated by 15 - 20 min of active rests. After the rest you should feel reasonably recovered. The maximum measured time should be recorded as the result of the test. If your arms change angle, the test ends.