continuous dead hang @ 40 - 100 seconds -> MHT
dead hang / 4 fingers / half or open crimp @ 40 - 100 seconds -> maximum hold time
Equipment needed: hangboard, stopwatch
Goal and measurement
The goal is to test 4 finger strength endurance by performing a dead hang for 40 - 100 seconds using an open or half crimp grip. The result you record is the time you are able to hold the chosen edge in seconds.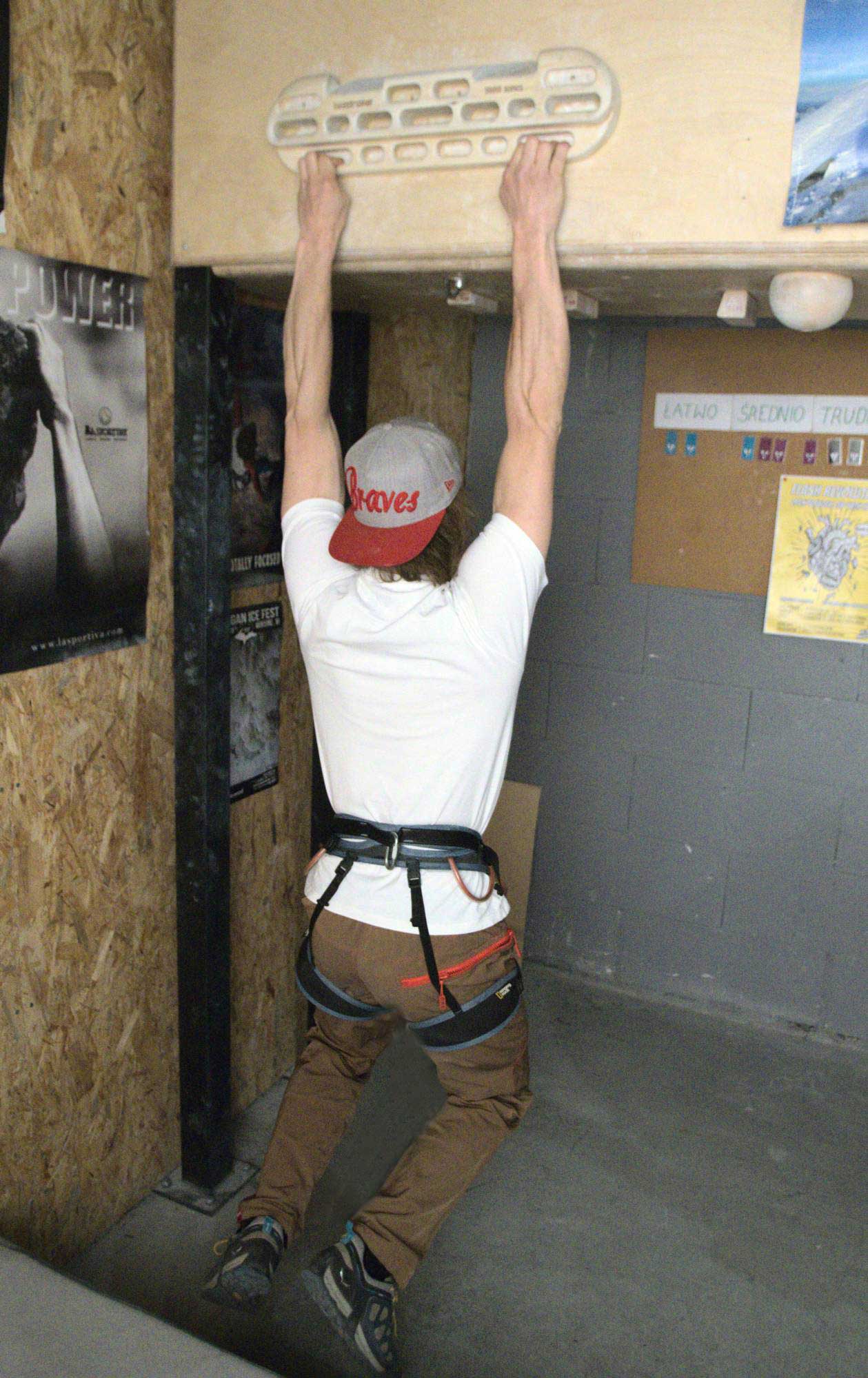 Position
Holding onto the rung with arms shoulder-width apart. During the test your legs hang loosely but should not swing.
Procedure
Choose the edge depth that lets you perform a dead hang for a minimum of 40 seconds and a maximum of 100 seconds:

45 mm edge / 20 mm edge / 15 mm edge

The tests end when you cannot continuously hold the edge any longer. If you couldn't hold the selected edge for 40 second, just input the time you recorded and try with larger edge if there is any left in the list above.

After the test you should feel your forearms burning.
Finding the best result should be done in 1 or 2 attempts separated by 15-25 min active rests. After the rest you should feel reasonably recovered.