90° lock-off @ 10 seconds -> MAW
90° lock-off @ 10 seconds -> maximum added weight
Equipment needed: bar, harness, weight, chair, stopwatch
Goal and measurement
The goal is to test the arms strength bent at 90° on the bar by recording the maximum added weight to your waist held for 10 seconds. The result you record is the amount of added weight.
Position
To prepare, stand on a chair or stool and hold the bar with bent arms shoulder-width apart with your added weight attached.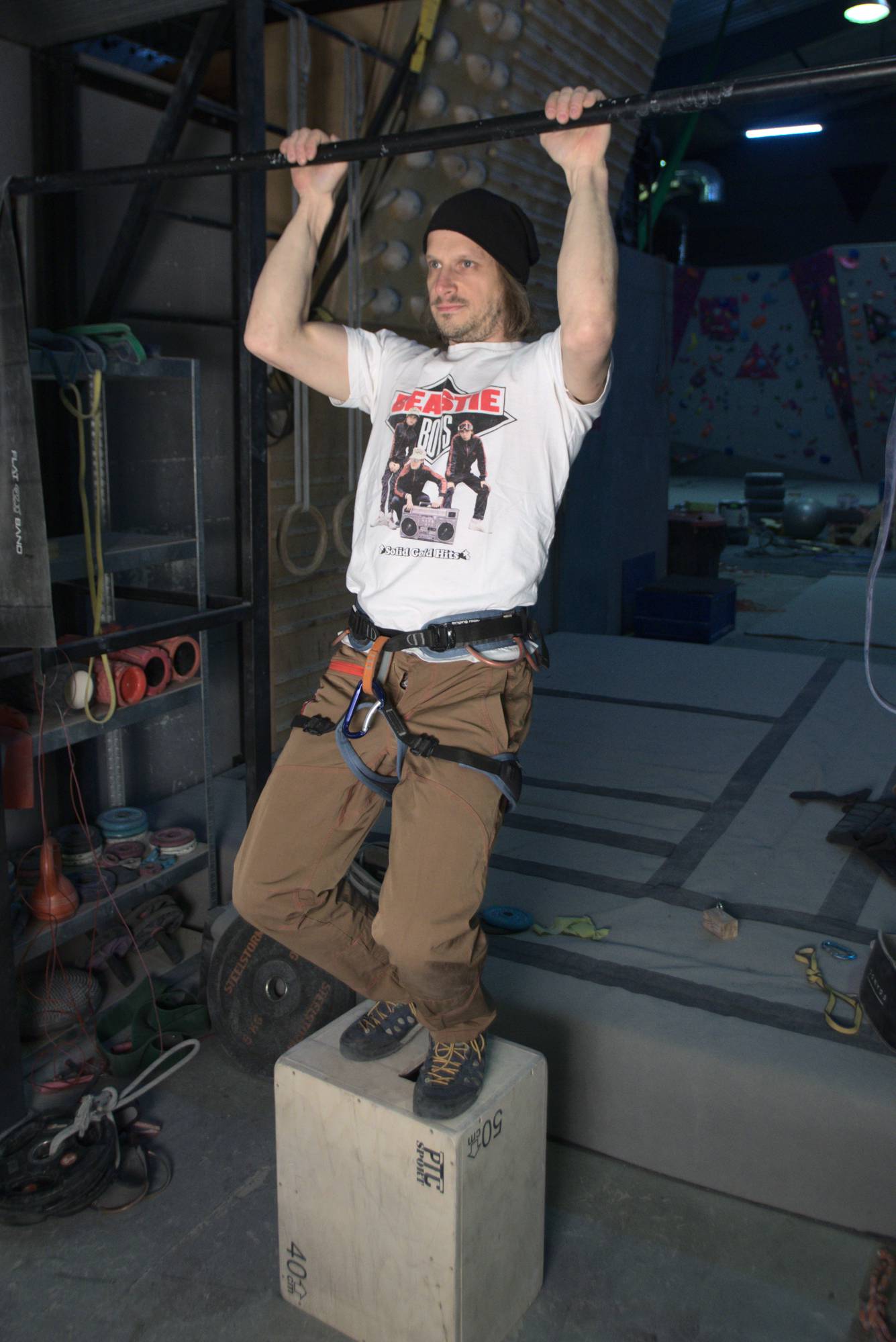 Procedure
Use a chair or stool to establish the starting position. The test should be done with 90° bent arms from beginning to end. The bar should be held with a thumb over the bar grip. Finding the maximum load should be done in 2-4 test attempts separated by 3 - 5 min of active rests. After the rest you should feel reasonably recovered. The added weight from the last attempt with the held arm angle for the given time should be recorded as the result of the test. A strict 90° angle of the arm must be maintained throughout the duration of the test exercise, stop testing if your arm angle changes. It is recommended to perform the attempts with increasing load, not decreasing.